Award of certificates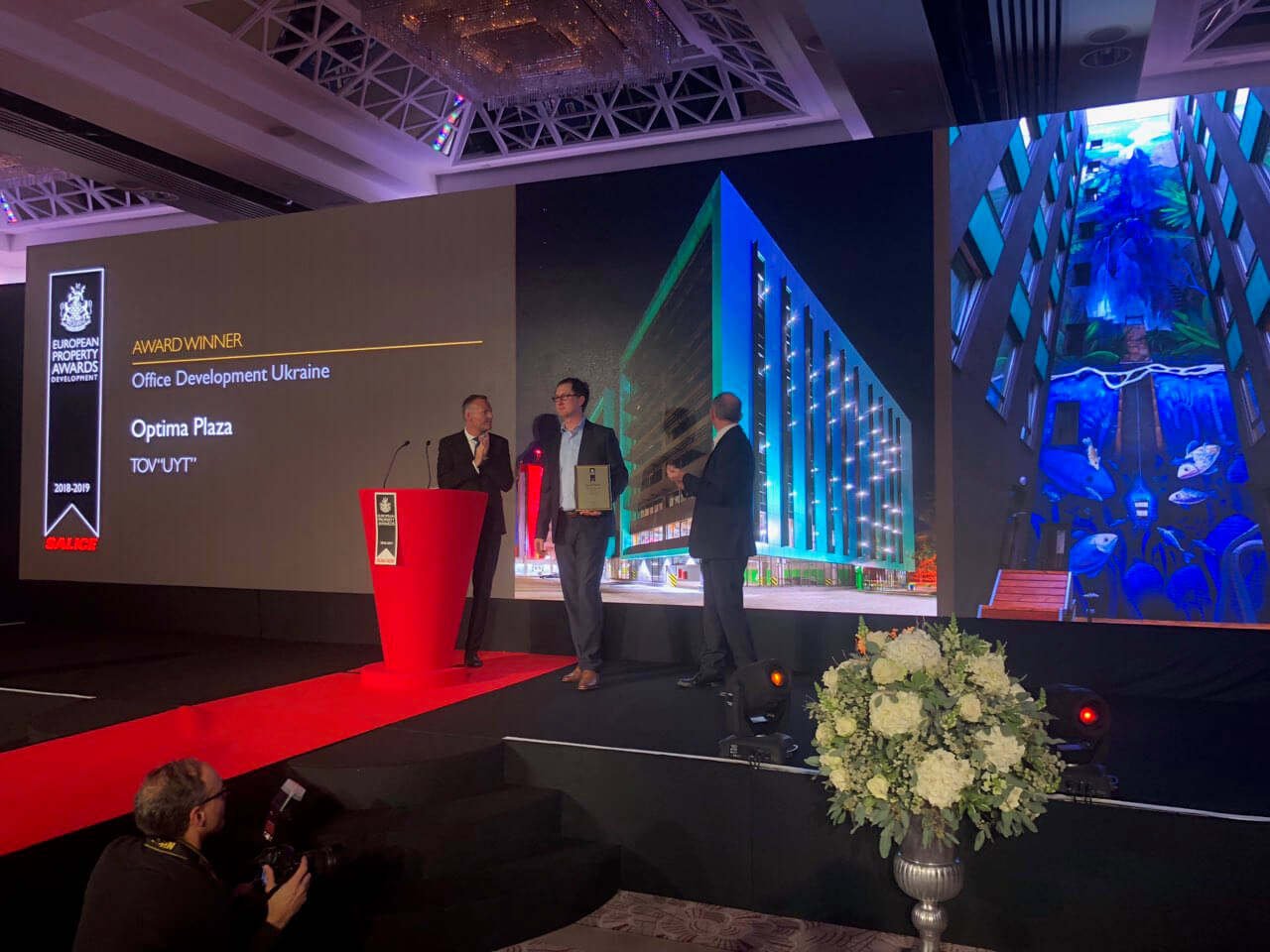 The office center BC Optima Plaza, located at 7D Naukova Street in the city of Lviv, was the first in Ukraine to receive the BREEAM In-Use International Certificate. It is an international project quality assessment tool that confirms compliance with modern office space requirements and targets energy and resource efficiency.
Optima Plaza Business Center (Lviv, 7D Naukova) won in two nominations of the Eastern Europe Awards 2017: INNOVATIVE GREEN BUILDING OF THE YEAR and OFFICE PROJECT OF THE YEAR.
The EE Real Estate Awards ceremony took place on November 23. The ceremony is one of the largest events in real estate in Eastern Europe and the CIS with over 200 participating companies!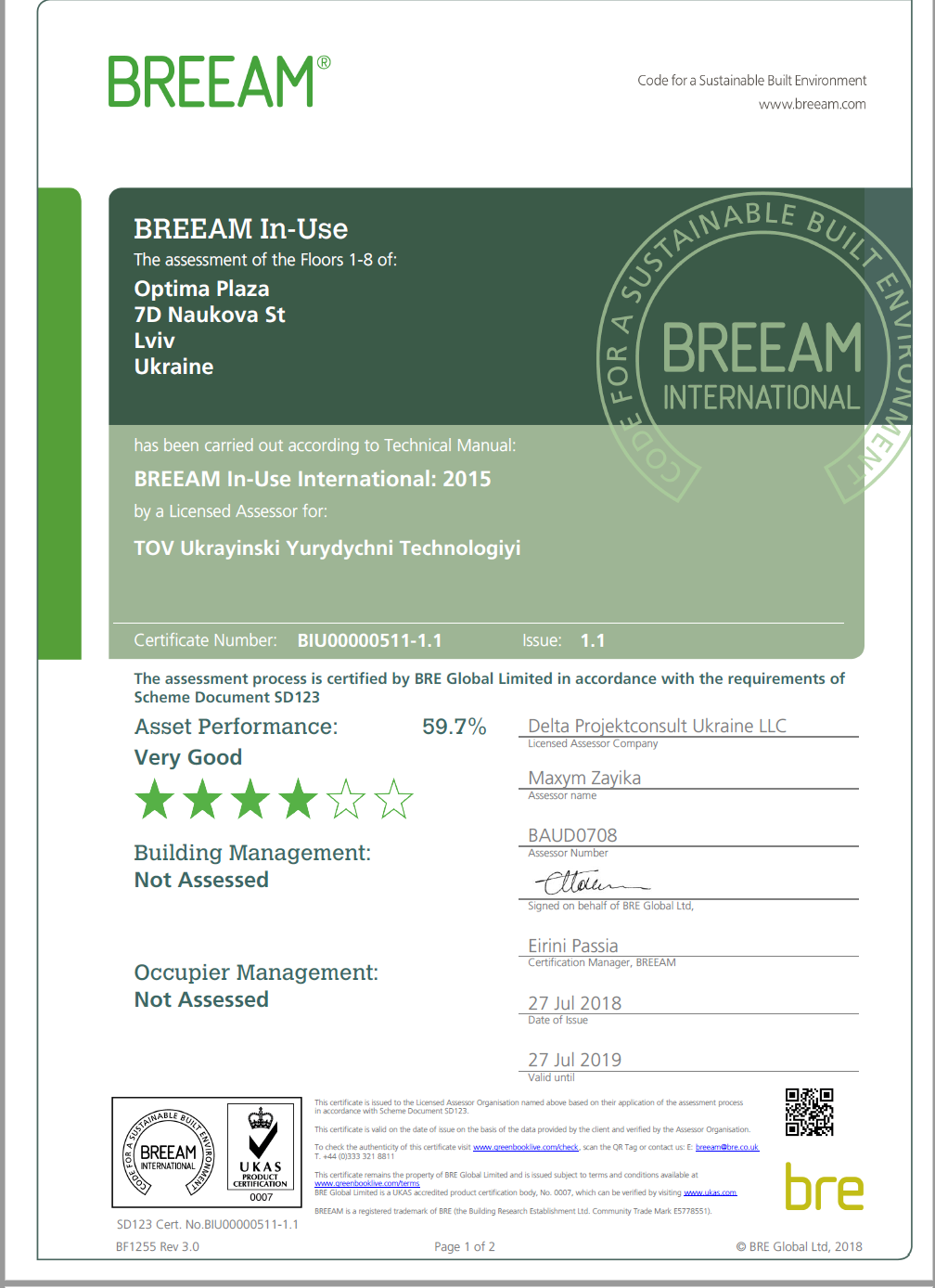 The best projects of Kazakhstan, Azerbaijan, Georgia, Belarus, Ukraine and Moldova, which are celebrated by the international business community, are announced during the EE Real Estate Awards ceremony. Among the benefits of winning the Prize is articles about the project in the best dedicated magazines and online media in participating countries and EU countries, as well as the exclusive right to use the logo of the EE Real Estate Awards. The winners are awarded a golden horseshoe and a special certificate.